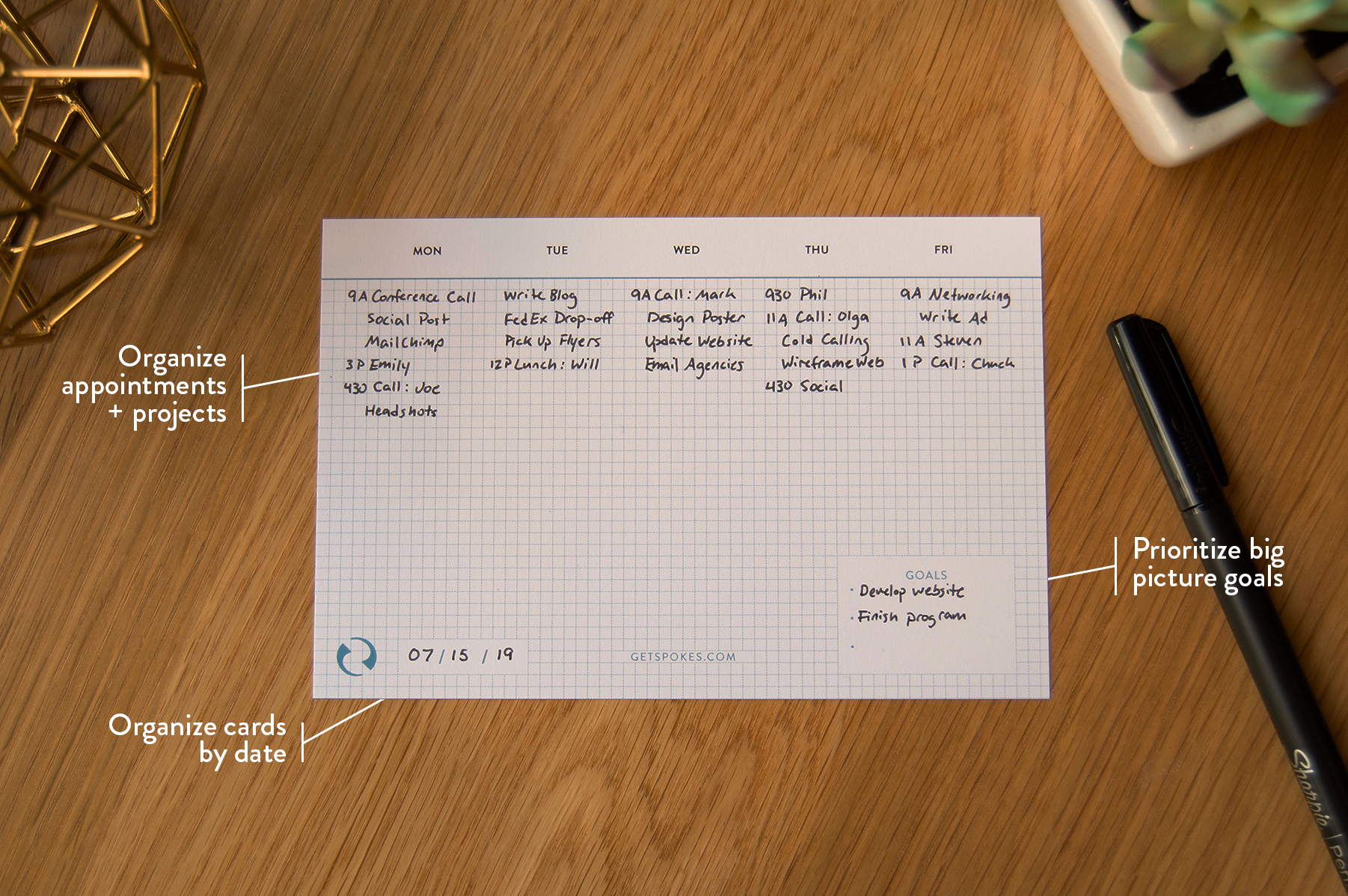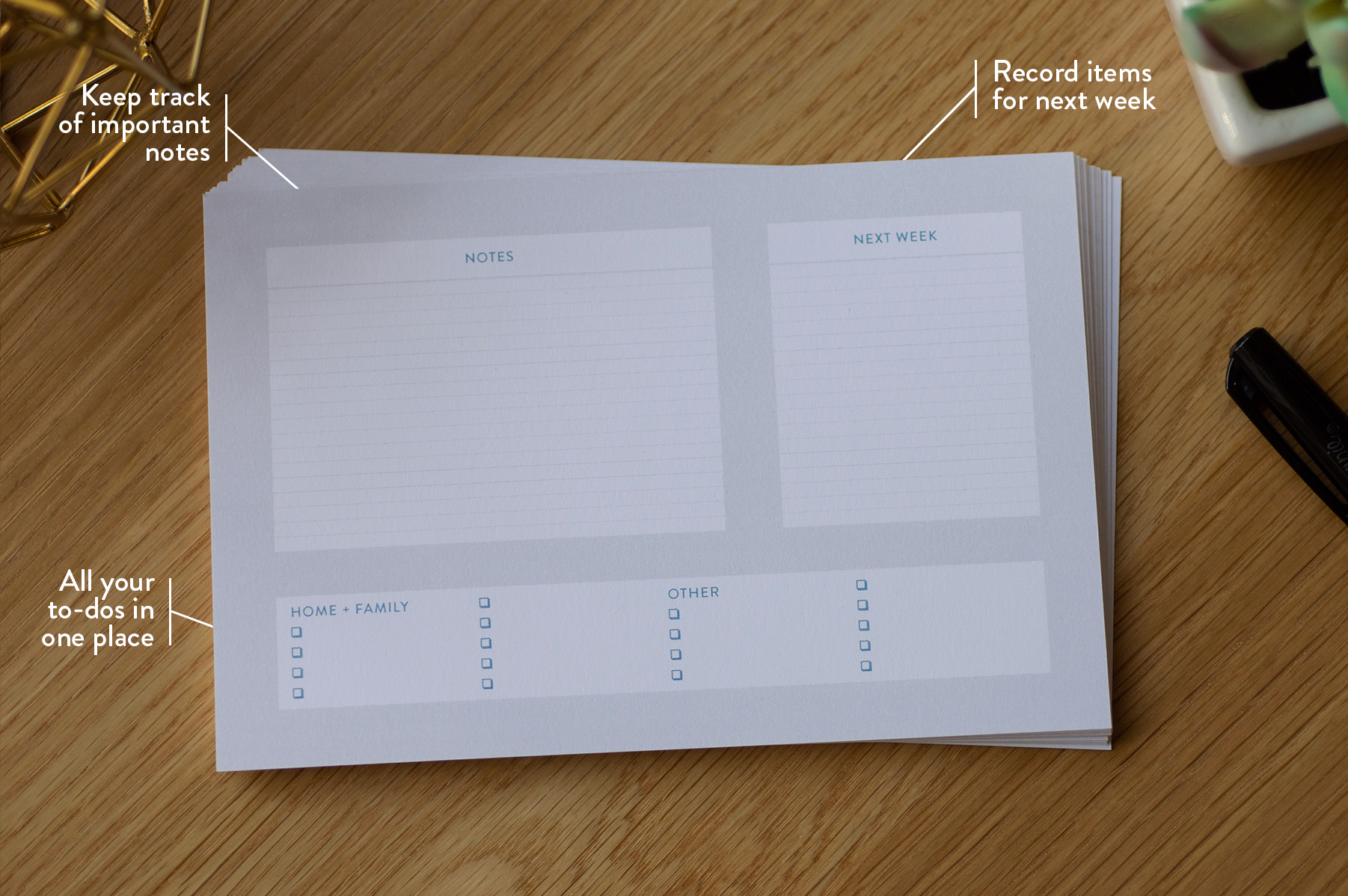 Weekly Planning Cards
Set of 25 (enough for 6 months)

Archival-quality Mohawk Superfine paper

100lb weight, 15pt thickness

5 x 7 inch double-sided cards
Keep the big picture in view.
Design your perfect week – we dare you. Organize all your meetings, projects and to-do's all in one place and all at a glance.
Put pen to paper.
There's just something about physically crossing things off your list. And when your list is on Mohawk Superfine paper (a.k.a. the finest printing paper made today), it's all the more satisfying.
Get the right things done.
Being productive isn't just about doing more, it's doing the right things. Keep your goals front and center as you organize each day, and with those in view, you'll move the needle faster.
The real work-life balance.
It seems the line between life and work gets blurred everyday. Don't let life's urgencies slow you down. From bills to the next home project to the kids soccer game, keep all your to-dos in one place.